US Treasury yields jumped across the board on Thursday, led by the short-end, with the 2Y and 5Y yields up 12bp each while the 10Y was up 8bp. The peak Fed Funds Rate currently stands at 4.59% for the FOMC's March 2023 meeting, 10bp higher than yesterday. US credit markets saw CDS spreads widen with IG higher by 1.6bp and HY widening by 9bp. US equity markets ended lower with the S&P and Nasdaq down 1% and 0.7% respectively. All eyes are now on the September Non-Farm Payrolls (NFP) (Term of the Day, explained below) data due later today. Expectations are for a 255k print, with the unemployment rate expected at 3.7%.
European equity markets ended in the red and CDS spreads widened – EU Main and Crossover CDS spreads widened by 0.7bp and 6.2bp respectively. Ghana hiked its policy rates to the highest since 2017, by 250bp to 24.5%, in an effort to tackle rising inflation. Asia ex-Japan CDS spreads widened 5.4bp and Asian equity markets have opened broadly lower today by ~0.5%.
---
Complimentary Webinar | How to Use the BondEvalue App to Better Track Your Bonds | 10 Oct 2022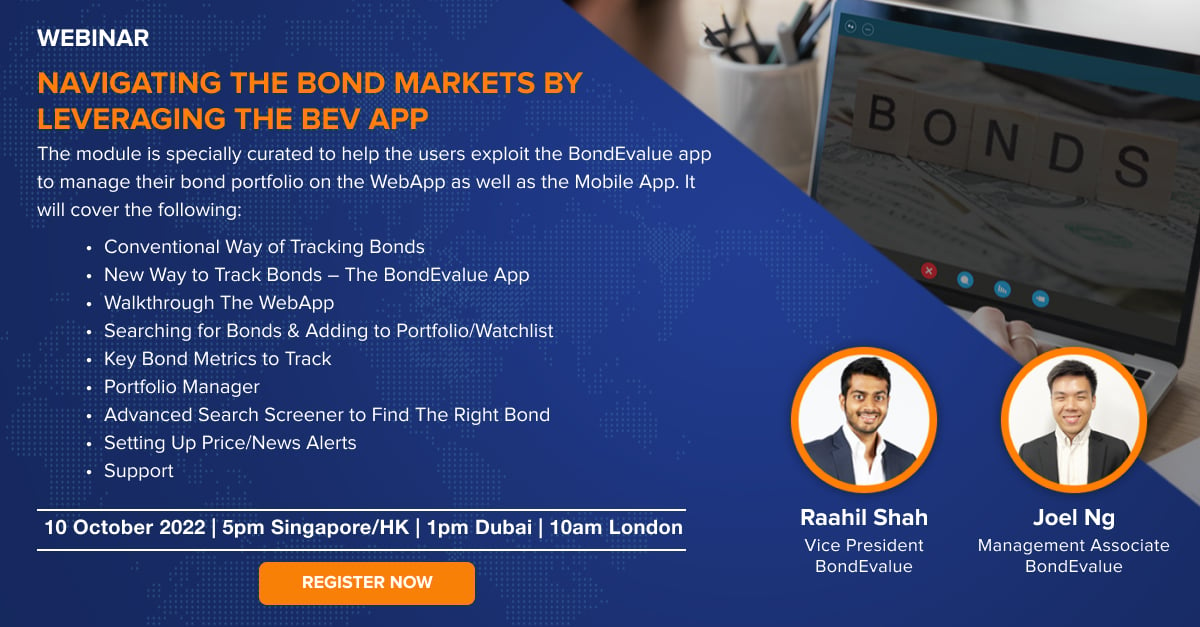 ---

New Bond Issues

Turkey raised $2.5bn via a 3Y sukuk at a yield of 9.758%, 24.2bp inside initial guidance of 10% area. The bonds have expected ratings of B3/B, and received orders over $6.5bn, 2.6x issue size. The bonds are issued by Hazine Mustesarligi Varlik Kiralama AS and guaranteed by the Republic of Turkey. The new bonds are priced at a new issue premium of 7.8bp vs. its existing 4.25% 2025s that yield 9.68%.
First Abu Dhabi Bank raised $700mn via a 5Y Green bond at a yield of 5.286%, 25bp inside initial guidance of T+150bp area. The bonds have expected ratings of Aa3/AA-/AA-, and received orders over $1.65bn, 2.4x issue size. Proceeds will be used to finance Eligible Green Projects in line with the issuer's Sustainable Finance Framework. The new bonds are priced at a new issue premium of 144.6bp vs. its existing 1.625% 2027s that yield 3.84%.
New Bonds Pipeline
Aozora Bank hires for $ 3Y Green bond
Rating Changes
---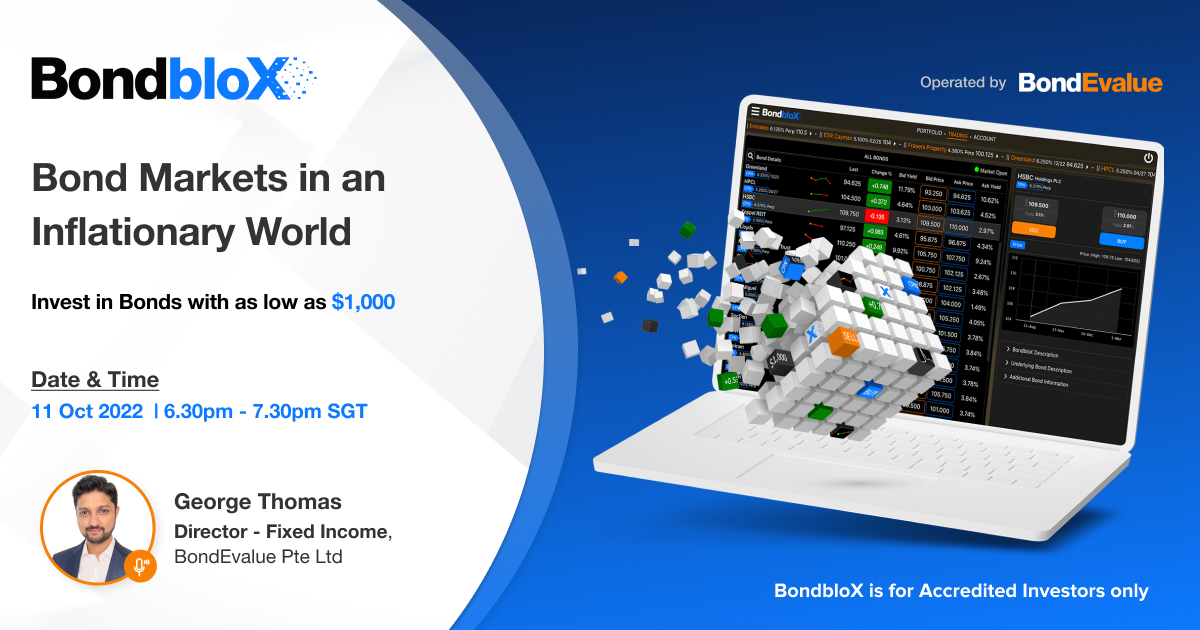 ---
Term of the Day
Non-Farm Payrolls
Non-Farm Payrolls (NFP) is a key data point that is released by the US Bureau of Labor Statistics (BLS) usually on the first Friday of every month. NFP measures net changes in employment excluding agricultural, local government, private household and not-for-profit sectors over the past month and is a key economic indicator in the United States. A high reading of the NFP is considered a positive sign for the US economy while a negative reading is considered a sign of a slowdown in the US jobs market. The NFP indicator is closely watched by traders, especially as it is one of the first monthly economic indicators to be released, and because of the direct relationship between job creation and economic growth.
Talking Heads
On Kashkari Saying Fed Is 'Quite a Ways Away' From Pausing Rate Hikes
"We have more work to do… Until I see some evidence that underlying inflation has solidly peaked and is hopefully headed back down, I'm not ready to declare a pause. I think we're quite a ways away from a pause… I fully expect that there are going to be some losses and there are going to be some failures around the global economy as we transition to a higher-interest rate environment"
On Rates Headed to 4.5%-4.75% by Spring 2023 – Chicago Fed's Evans
"We have further to go. Inflation is high right now and we need a more restrictive setting of monetary policy…. Policy rate is likely headed to 4.5%-4.75% by the spring of 2023"
On Mester Says No Evidence to Support Slowing Pace of Fed Rate Hikes
"We have to bring interest rates up to a level that will get inflation on that 2% path, and I have not seen the compelling evidence that I need to see that would suggest that we could start reducing the pace at which we're going"
On Vanguard Seeing Corporate Bonds Facing Pressure as Fed Takes Toll
Arvind Narayanan, a Senior PM and Co-Head of IG credit
"The critical issue is the degree to which third-quarter earnings results and forward-looking guidance from companies surprises to the downside relative to expectations… Volatility will remain a theme in fourth-quarter with the downside risk — not the base case — being a full-blown recession, prompting spreads to move much wider"
On Guggenheim's Minerd Saying Fed Won't Stop Raising Rates Until Something 'Breaks'
"Investors can throw out projecting an end of fed fund rate increases based upon #inflation, unemployment, or other macroeconomic factors. The end of #Fed tightening will come when something breaks, and from where I sit cracks are forming."
Top Gainers & Losers – 07-October
-22*