Bonds rallied across the board on Wednesday with the US Treasury yields easing sharply – the 5Y and 10Y yields were down 18-19bp to its lowest levels in four months. The move was on the back of a number of factors:
US retail sales and core retails sales dropped by 1.1% in December, the biggest drop in a year and lower than forecasts of a 0.9% and 0.5% drop, indicating signs of a slowdown in the economy.

US producer prices and industrial production also witnessed a slowdown.

Fed officials Patrick Harker and Lorrie Logan spoke about slowing down the pace of rate hikes and thus indicating a dovish stance.

The BOJ's status quo on monetary policy was considered a surprise as market participants expected a further tightening stance.
The peak Fed funds rate moved 7bp lower to 4.92% for the June 2023 meeting. The probability of a 25bp hike at the FOMC's February 2023 meeting stands at 96%, almost unchanged. Ram Melwani of London-based investment advisory firm ISUL called the current markets "Good for bonds, bad for stocks" in a note, highlighting that weaker economic numbers are fueling recession fears, which will prompt central banks to not only pause but cut rates much sooner than expected. US equity markets ended lower with the S&P and Nasdaq and down 1.6% and 1.2%. US IG CDS spreads widened 1.8bp and HY spreads were 11.5bp wider. 
European equity markets ended slightly higher. The European main and crossover CDS spreads tightened by 0.4bp and 4.4bp respectively. Asian equity markets have opened lower today. Asia ex-Japan CDS spreads tightened by 0.5bp.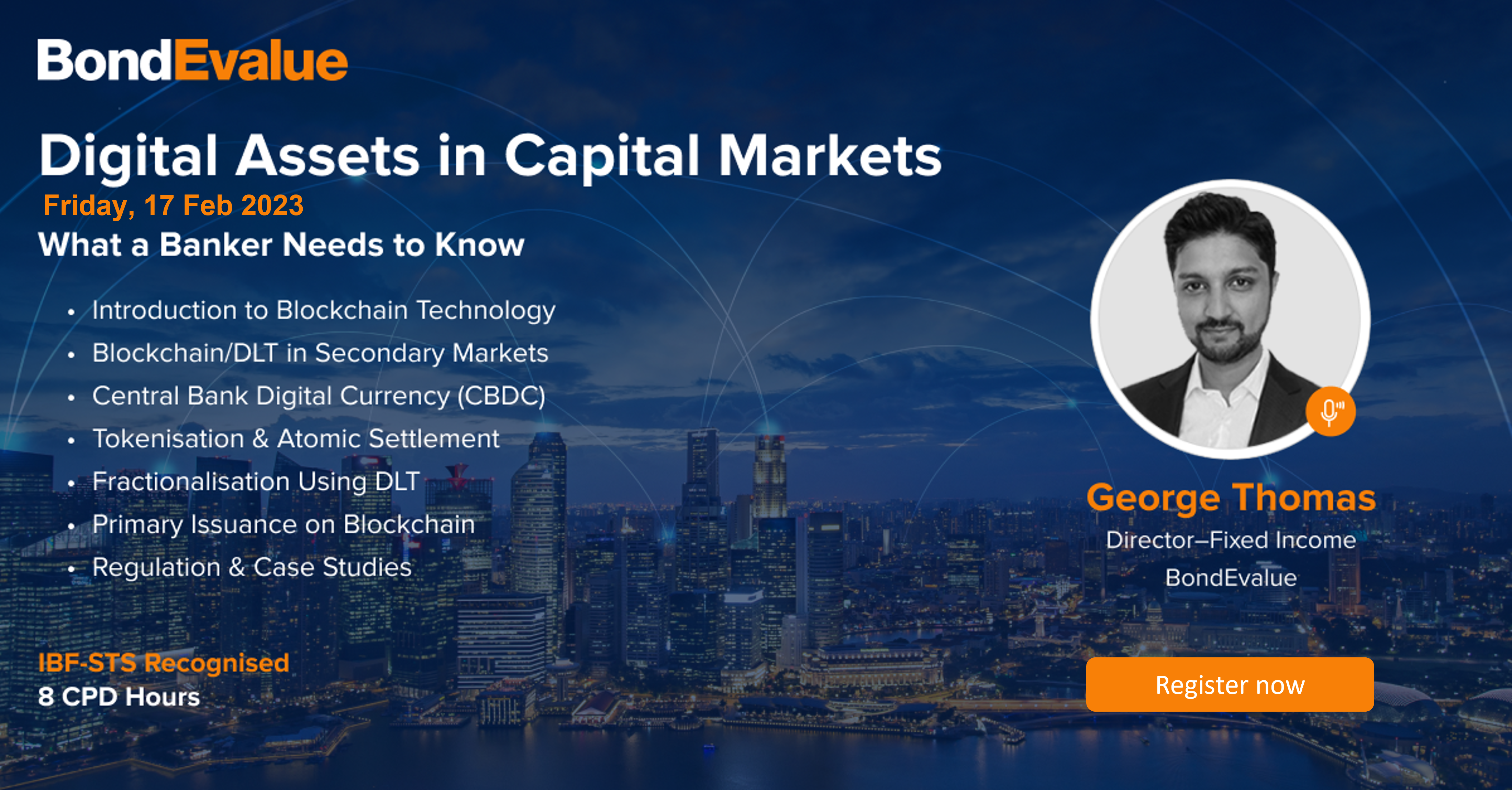 New Bond Issues

First Abu Dhabi Bank raised $600mn via a 5.25Y bond at a yield of 4.514%, 25bp inside initial guidance of T+130bp area. The senior unsecured bonds have expected ratings of Aa3/AA-/AA-. The new bonds are priced 20.4bp wider to its existing 4.581% 2028s that yield 4.31%.
Bombardier raised $750mn via a 6NC3 bond at a yield of 7.5%, 25bp inside initial guidance of 7.75% area. The senior unsecured bonds have ratings of B3/B-. Proceeds will be used to fund the redemption of its 2024s and finance the purchase of a portion of its 2025s.
Transocean raised $1.175bn via a 7NC3 bond at a yield of 8.75%, 25bp inside initial guidance of 9% area. The senior secured bonds have ratings of B2/B-. Proceeds will be used to fund the redemption of the issuer's outstanding secured notes.
Raiffeisen Bank International raised €1bn via a 4NC3 bond at a yield of 4.777%, 35bp inside initial guidance of MS+230bp area. The senior preferred bonds have expected ratings of A2. Proceeds will be used for general corporate purposes.
New Bonds Pipeline
Khazanah Nasional Bhd hires for $ bond'
Rating Changes
Term of the Day
Keepwell Provision
A keepwell provision is a legal agreement between a parent company and a subsidiary to ensure solvency and financial stability of the subsidiary for the duration of the agreement. Keepwell provisions are included in bond terms to offer bondholders confidence on the issuer's ability to repay. The keepwell structure emerged around 2012-2013 to assuage concerns of investors over a bond issuer's creditworthiness. However, it is important for investors to understand that keepwells are not a guarantee that the parent company will support the subsidiary in the event of a default, and there has previously been no precedent on the enforcement of keepwell structures.
Bloomberg reported that a court ruling is due on whether Peking University Founder Group should honor keepwell obligations.
Talking Heads
On Bridgewater Doubling China Assets, 'Strongly Bullish' on Bonds
"Based on such macroeconomic background, we are currently strongly bullish on short-term bonds… The past four years have proven that our strategy works in the domestic market, and can help investors ride market turbulences"… "moderately" optimistic on stocks with attractive valuations, and "moderately" pessimistic on commodities"
On Credit Suisse seeing money returning to the bank, CEO says
"Outflows have reduced very significantly and we are seeing money now coming back in different parts of the firm"… "zero concerns" about conflicts of interest surrounding acquisition of Michael Klein's advisory firm…. "We can deal with a situation like that in the utmost professional way. I am really looking forward for Michael to join because Michael is an excellent banker, an excellent dealmaker and he is very entrepreneurial"
"The recovery in China reflation sentiment has likely been an important driver of dollar depreciation, potentially more than US rates which have not fallen much"
On Oaktree's Marks Sees End to Junk-Bond Rally With Defaults Rising
Current market prices are "roughly sustainable… They're not going to keep going up, yields are not going to keep coming down"
Top Gainers & Losers – 19-January
-23*