US Treasury yields jumped higher by 5-7bp across the curve on Thursday. The peak Fed funds rate was 3bp higher at 4.91% for the June 2023 meeting. The probability of a 25bp hike at the FOMC's February 2023 meeting stands at 98%. US Q4 GDP grew at an annualized rate of 2.9% vs expectations of a 2.6% rise. This follows a 3.2% growth recorded in Q3. US durable goods orders jumped 5.6% in December vs. forecasts of a 2.4% rise. This was led by a surge in new contracts for Boeing passenger planes. Ex-transportation, new orders fell 0.1%. US equity markets ended higher with the S&P and Nasdaq up 1.1% and 1.8%. US IG CDS spreads tightened by 0.2bp while HY spreads were 2.8bp tighter.
European equity markets ended flat. The European main and crossover CDS spreads tightened by 1.7bp and 10.2bp respectively. Asian equity markets have opened slightly higher today. Asia ex-Japan CDS spreads were flat.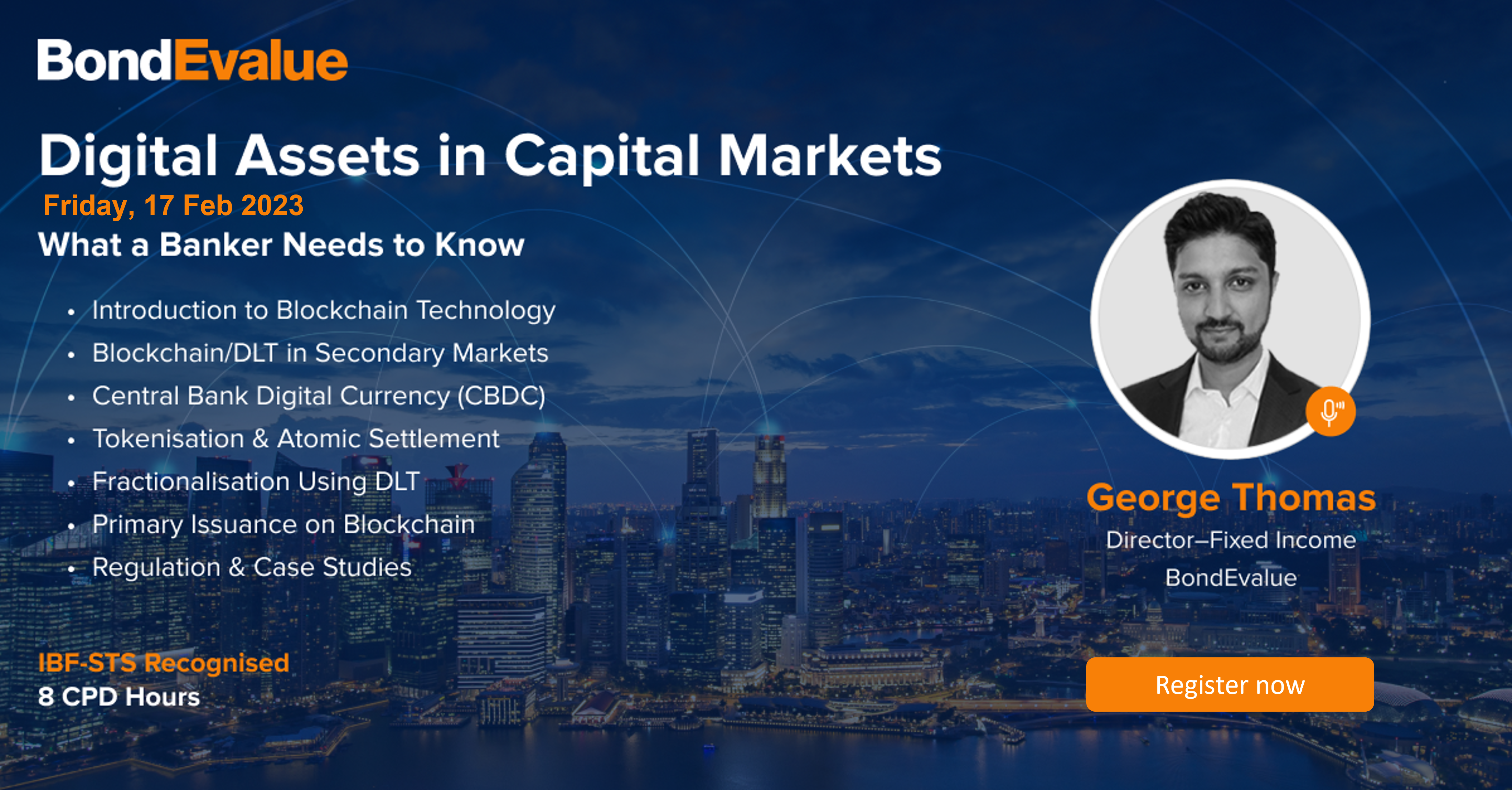 New Bond Issues

Lloyds Bank raised €1bn via a 3Y covered bond at a yield of 3.257%, 6bp inside initial guidance of MS+30bp area. The covered bonds have expected ratings of Aaa/AAA, and received orders over €4bn, 4x issue size.
New Bonds Pipeline
Khazanah Nasional Bhd hires for $ bond
Rating Changes
Term of the Day
Credit Event
A credit event refers to an event that would trigger the settlement of a credit default swap (CDS) and allow the protection buyer to obtain payment for the credit protection purchased. It could occur  when a company defaults on its debt and is unable to comply with the terms of the contract entered into. As per the International Swaps and Derivatives Association (ISDA), there are six credit events – bankruptcy, obligation acceleration, obligation default, payment default, repudiation/moratorium, debt restructuring. Typically there is a deliberation in a committee to decide whether a credit event has occurred or not.
Talking Heads
On evaluating action against Hindenburg Research
Adani Group
"We are evaluating the relevant provisions under U.S. and Indian laws for remedial and punitive action against Hindenburg Research"… The report has "adversely affected the Adani Group, our shareholders and investors. The volatility in Indian stock markets created by the report is of great concern"
Hindenburg Research
"… regarding the company's threats of legal action, to be clear, we would welcome it… We fully stand by our report and believe any legal action taken against us would be meritless"
On IMF Saying BOJ Should Consider More Long-Term Yield Flexibility
"The policy challenge in the near term is to ensure that the 2% inflation target is reached durably, without overshooting significantly… More flexibility in long-term yields would help to avoid abrupt changes later. This would help better manage inflation risks and also help address the side-effects of prolonged easing"
On Calling Hindenburg's Adani Report 'Highly Credible' – Bill Ackman
"Adani's response to Hindenburg Research is the same as Herbalife's response to our original 350-page presentation… highly credible and extremely well researched… We are not invested long or short in any of the Adani companies or Herbalife, nor have we done our own independent research"
On Goldman saying goodbye to 'greenium' as ESG now priced like all debt
"The 'greenium' thrill is gone"… no difference in funding costs between conventional debt and bonds linked to ESG efforts, after controlling for factors such as industry, rating and maturity alongside the macro backdrop over time… economic penalties typically were not "punitive enough"
Top Gainers & Losers – 27-January
-23*