US Treasury yields were slightly higher on Friday. The peak Fed funds rate was unchanged at 4.91% for the June 2023 meeting. The probability of a 25bp hike at the FOMC's Wednesday meeting stands at 99%. Markets are also pricing in an 85% chance of another 25bp hike in March. US headline PCE rose 5% YoY in December vs. 5.5% in the prior month and core PCE came at 4.4% vs. 4.7% prior. US IG CDS spreads tightened by 0.1bp while HY spreads were 1.1bp wider. The S&P and Nasdaq were up 0.3% and 1% respectively on Friday.
European equity markets ended higher too. The European main and crossover CDS spreads tightened by 0.8bp and 4.6bp respectively. Asian equity markets have opened slightly mixed today. Asia ex-Japan CDS spreads were 1.7bp tighter.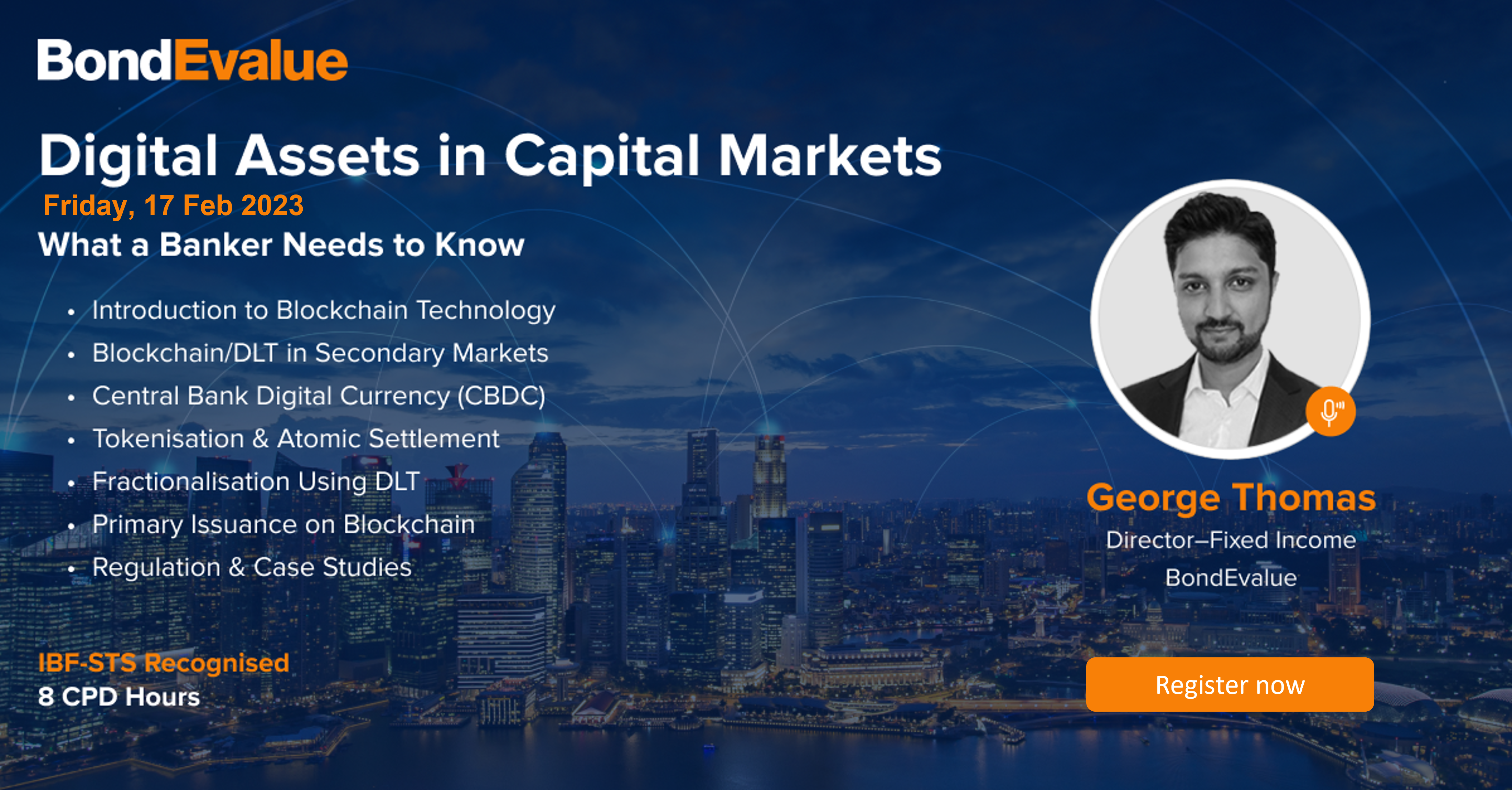 New Bond Issues

Banco Sabadell raised €750mn via a 6NC5 bond at a yield of 5.292%, 40bp inside initial guidance of MS+280bp area. The senior bonds have expected ratings of BB+/BBB-, and received orders over €4bn, 5.3x issue size. Proceeds will be used for general corporate purposes.
New Bonds Pipeline
Khazanah Nasional Bhd hires for $ bond
Rating Changes
Term of the Day
Z-Spread
Z-Spread, also known as Zero-volatility spread is a fixed spread over the Treasury spot curve that makes the present value of the bond equal to its price. The Z-spread indicates the extra compensation or spread for credit, liquidity and optionality risk that investors would receive for buying that bond. The idea of calculating the spread is that a coupon paying bond can be valued as a series of zero-coupon bonds and the present value of these should be equal to the price of the bond. A simple approximate formula to understand Z-spread better is:
Treasury Yield + Z-Spread of the Bond ≈ Yield of the Bond
A widening z-spread indicates increased risk in the bond and a tightening z-spread indicates reducing risk.
Talking Heads
On The Bond-Market Comeback of 2023 Is Heading to First Big Test
Alexandra Wilson-Elizondo, head of multi-asset retail investing at Goldman Sachs Asset Management
""Asset managers came into the year with large cash balances and there is a little bit of a 'get in now before its too late' sentiment… if history is a guide it shows that turning points can be abrupt… There is tension between the market and the Fed's estimate of policy and it may take some time to resolve over the next three to six months. Enthusiasm for buying Treasuries likely continues"
On Not Taking Much for the ECB to Crush Rate-Cut Bets Next Week
Nomura economist Andrzej Szczepaniak
"We expect a showdown between the ECB and markets. It is clear that markets appear eager to challenge the ECB's 'multiple 50 basis point hikes' mantra."
Societe Generale strategists
"The current market pricing is not coherent. Our economists expect the ECB to stop at 3.75%, with upside risks, meaning that the market can price more"
On Seeing Lower Yields But No Rate Cuts in 2023 for India
Jayesh Mehta, India country treasurer at BofA
"In the last quarter, the swaps market is pricing a cut in India, which I find very hard to believe. Our domestic demand is good, backed up by equally good local growth… we are not going to pivot back to cutting rates that quickly this year… Can it go to 7.50%, 7.60%? Yes, it can go. But will it stay there? The answer is no"
Top Gainers & Losers – 30-January
-23*