Treasuries sold-off across the curve on Friday as the curve bear flattened with shorter-end yields leading the sell-off. The 2Y and 5Y yields jumped 16-18bp while the 10Y and 30Y yields were up 12bp and 6bp each. The peak Fed Funds rate jumped by 19bp to 4.93% for the May 2023 FOMC meeting. The surge in yields occurred the US Core PCE inflation data saw a 5.1% print in October from 4.9% in September. This data point is considered the Fed's inflation gauge and reignited the chances of a 75bp hike in December. While a November rate hike has been pencilled in by markets, for the December meeting, markets are now expecting a 48% probability for a 50bp hike in its December meeting and a 44% chance of a 75bp hike. Prior to the data release, markets looked at a 62% probability for a 50bp hike in its December meeting and a 29% chance of a 75bp hike. In the credit markets, US IG CDS spreads tightened by 6.1bp and HY CDS spreads saw a 32bp tightening. US equity markets jumped higher on Friday, with the S&P and Nasdaq up 2.5% and 2.9% respectively.
European equity markets were mixed. EU Main CDS spreads tightened 1.2bp and Crossover spreads tightened by 7bp. Asian equity markets have opened broadly higher today. Asia ex-Japan CDS spreads saw a 6.3bp widening.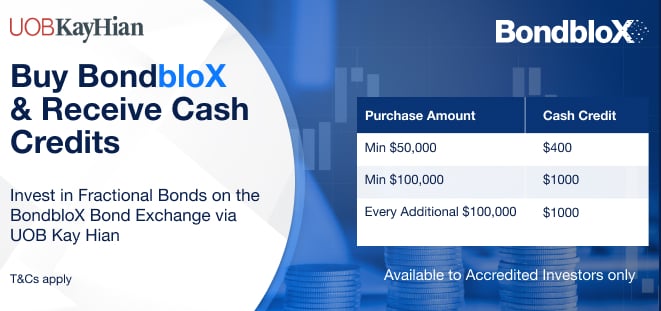 ---
New Bond Issues

Korea Investment & Securities hires for $ Green bond
Rating Changes
Moody's affirms China Cinda AMC's and China Orient AMC's A3/P-2 ratings; changes outlooks to negative from stable
Term of the Day
Haircut
Haircut refers to a reduction in value of an asset for the purpose of calculating either margin requirements, level of collateral or salvage value. The haircut is generally stated as a percentage and is the difference between the value of the asset and its reduced value. For example, in a restructuring, if a bond worth $100mn faces a haircut of 20%, then holders would receive only $80mn. In the case of a loan, if the collateral is worth $100mn, a haircut of 30% would imply that a loan of $70mn, giving the lender a cushion in case the market value of the collateral falls.
Talking Heads
On the Outlook for 60/40 Stock-Bond Portfolio Is Best Since 2018
Louis Finney, co-head of strategic asset allocation modeling, UBS's investment solutions 
60/40 portfolio in the US returned -20% this year up to mid-October. There have only been three years on record in which the annual performance of the portfolio has been worse, all occurring more than 80 years ago. The beat down means, though, that prices across assets are now cheaper, setting the backdrop for higher returns in the coming years.
Andrew Patterson, senior international economist at Vanguard
"Saying the 60/40 is dead would be implying that fundamentals of financial markets have shifted in some way. We don't believe that is the case"
On Goldman Sachs seeing Fed rates peaking at 5% in March
Three reasons for expecting the Fed to hike beyond February – an "uncomfortably high" inflation, the need to cool the economy as fiscal tightening ends and price-adjusted incomes climb, and avoiding a premature easing of financial conditions.
On Dovish FOMC Would See Traders Scrambling to Catch Up, Survey Shows
Alec Young, chief investment strategist at MAPsignals
"The data does warrant a Fed pause… Markets are hoping for that, and would rally if we actually get that — because there's still a lot of skeptics."
Nicole Webb, SVP and financial advisor at Wealth Enhancement Group
"If the Fed gives us a 50-basis-point rate hike in December, there is going to be a relief rally in the market"
Top Gainers & Losers – 31-October
-22*