US Non-Farm Payrolls for October came at 261k, higher than the forecasted 193k print. The unemployment rate came at 3.7%, higher than forecasts of 3.6%. Overall, the jobs data saw US Treasury yields move 6-10bp lower across the curve. The peak Fed Funds rate moved 6bp higher to touch 5.14% for the June 2023 meeting. Current probabilities of a 50bp hike in its December meeting stand at 62% and that of a 75bp at 39%. In the credit markets, US IG CDS spreads tightened 3.2bp and HY CDS spreads saw a 19.8bp tightening. US equity markets jumped on Friday after the US jobs report, with the S&P and Nasdaq up 1.4% and 1.3% respectively.
European equity markets ended over 2% higher. EU Main CDS spreads tightened 2.8bp and Crossover spreads tightened 18.2bp. Asian equity markets have opened higher today with HSI leading the indices, up over 3%. Asia ex-Japan CDS spreads saw an 7.3bp widening with Korean credit markets witnessing some stress as two insurance companies decided against calling back their perps, triggering worries across Korean bank AT1 credits.
---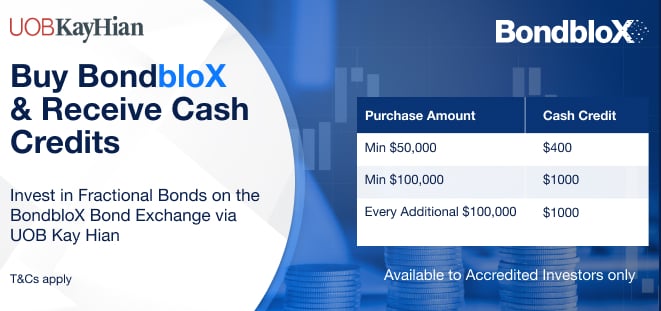 ---
New Bond Issues

Korea Investment & Securities hires for $ Green bond
Rating Changes
Term of the Day
Panda Bonds
Panda bonds are renminbi denominated notes sold by a non-Chinese issuer in onshore China. The first of its kind was issued by the IFC and ADB in 2005. While these bonds attract Chinese investors, they have also gained traction from international investors. It also helps issuers diversify investor bases and reduce currency risk. ADB today has hired banks for a Panda bond issuance.
Deutsche Bank said that it plans to issue its maiden panda bonds in the China Interbank Bond Market.
Talking Heads
On US Jobs Topping Forecasts, Unemployment Up in Mixed Picture for Fed
Jeffrey Rosenberg, Senior PM at BlackRock
"We're seeing just the glimmers of what the Fed hopes to see in terms of their tightening this year, but it's going to take some time"
Anna Wong, Andrew Husby and Eliza Winger, Bloomberg economists
"The jobs report for October sends mixed signals about the labor market, with one survey showing robust job gains while another shows a big jump in unemployment… takeaway is that the labor market is still very tight and much adjustment still needs to occur before unemployment is close to a neutral level"
On Fed May 'Overdo It' With Rate Increases – BlackRock's CIO of Fixed Income, Rick Rieder
"The Fed has to be careful about over-tighteningWe're moving in the right direction. We are slowing"… Fed is "offsetting an inflation shock… The press conference, that was the thing that blew me away. The Fed was too easy for too long. Now we've had the most historic set of rates rises while draining liquidity. I don't think we have to keep veering the boat from one side to the other side"
On Premature to Judge How High Rates Need to Go – Boston Federal Reserve President Susan Collins 
"With rates now in restrictive territory, I believe it is time to shift focus from how rapidly to raise rates, or the pace, to how high — in other words, to determining what is sufficiently restrictive"
On Egypt's Post-IMF Pain Being Lesson for Debt-Laden Emerging Markets
Todd Schubert, the head of fixed-income research at Bank of Singapore
"A resolutely hawkish Fed is dampening enthusiasm for investing in risk assets, particularly frontier markets like Egypt"…"Egyptian bonds will need "improvement in the global climate for risk assets and a more concrete plan on how the country will deal with its not inconsiderable financing needs."
Gordon Bowers of Columbia Threadneedle Investments
"Egypt remains a 'show me' story… The IMF involvement is a nice policy anchor but does not by itself fix any of the external funding issues as program success is very much contingent on execution of the privatization and foreign-direct-investment agenda, of which investors remain skeptical"
Top Gainers & Losers – 07-November
-22*