US equity markets dropped on Thursday ahead of the Good Friday holiday with the S&P and Nasdaq down 1.2% and 2.1% each. Sectoral losses were led by IT, down ~2.5%. US 10Y Treasury yields have jumped 19bp to 2.88%. European markets were higher – the DAX, CAC and FTSE were 0.6%, 0.7% and 0.5% higher. Brazil's Bovespa ended 0.5% lower. In the Middle East, UAE's ADX was down 1.2% on Friday and Saudi TASI was up 0.5%. Asian markets have opened with a negative bias – Shanghai, STI and Nikkei were down 0.8%, 0.7% and 1.8% while HSI was up 0.7%. US IG CDS spreads widened 1.1bp while HY spreads were 5bp wider. EU Main CDS spreads were 0.7bp tighter and Crossover CDS spreads were 3.3bp tighter. Asia ex-Japan CDS spreads were 1.3bp tighter.
China's PBOC said it will cut the Reserve Requirement Ratio (RRR) by 25bp for banks, helping release RMB 530bn ($83.1bn) of liquidity.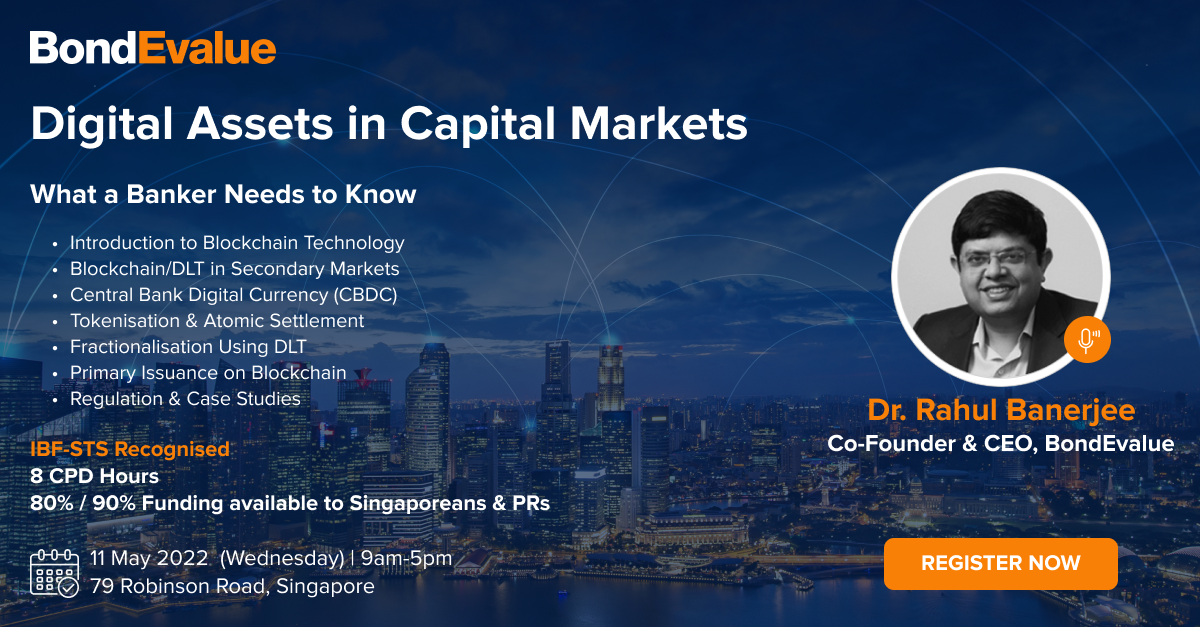 New Bond Issues

New Bonds Pipeline
Continuum Energy Aura hires for $ Green Bond
Korea Water Resources hires for $ Green bond
Mirae Asset Securities hires for  3Y/5Y SLB bond
Jubilant Pharma hires for $ bond
Sael Limited hires for $ 7Y Green bond
Kalyan Jewellers India hires for $ bond
Rating Changes
Term of the Day
Haircut
Haircut refers to a reduction in value of an asset for the purpose of calculating either margin requirements, level of collateral or salvage value. The haircut is generally stated as a percentage and is the difference between the value of the asset and its reduced value. For example, in a restructuring, if a bond worth $100mn faces a haircut of 20%, then holders would receive only $80mn. In the case of a loan, if the collateral is worth $100mn, a haircut of 30% would imply that a loan of $70mn, giving the lender a cushion in case the market value of the collateral falls.
---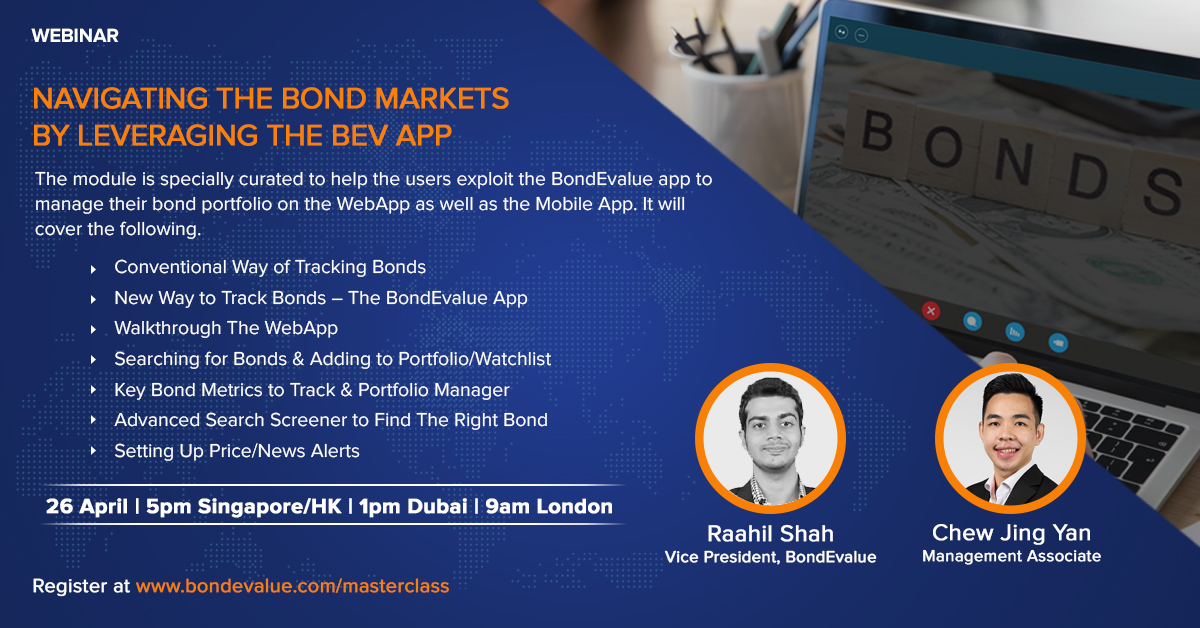 ---
Talking Heads
On Sustainable debt markets shrugging off geopolitical risk, US rate rises
Simrin Sandhu, StanChart's executive director for credit research
"Green bonds are likely to retain their position as the largest segment of GSSS issuance. However, we expect sustainability-linked bonds (SLBs) to be the fastest-growing segment, given the greater flexibility they offer issuers in terms of use of proceeds… The strong momentum in this segment reflects the greater flexibility offered by these instruments"
BofA analyst Ping Luo
"China's onshore market is more shielded from US interest rate hikes and global market risks. Domestic politics and environments remain very supportive towards green bond products"
On Goldman Sachs Seeing US Recession Odds at 35% in Next Two Years
"Taken at face value, these historical patterns suggest the Fed faces a hard path to a soft landing.
On ECB Officials Converging on Quarter-Point Hike in Third Quarter
Christine Lagarde, ECB President
Our forward guidance will be determining and helping us determine at the June projection meeting if we decide to terminate net asset purchases, what exactly will be the policy going forward in terms of rates"
Former ECB Chief Economist Peter Praet
"The normalization of rates is something also most of the Governing Council members want to do, is going back to zero, and that probably before the end of the year. What comes after is more controversial. But going back to zero is probably something that is really in the cards."
Top Gainers & Losers – 18-Apr-22*