Sri Lanka's dollar bonds have been inching up in anticipation that a $2.9bn IMF bailout will be approved soon. The sovereign's dollar bonds have already risen 20% this year, rewarding Sri Lanka's efforts to steady its economy, including cutting subsidies, raising taxes and loosening its control on the rupee.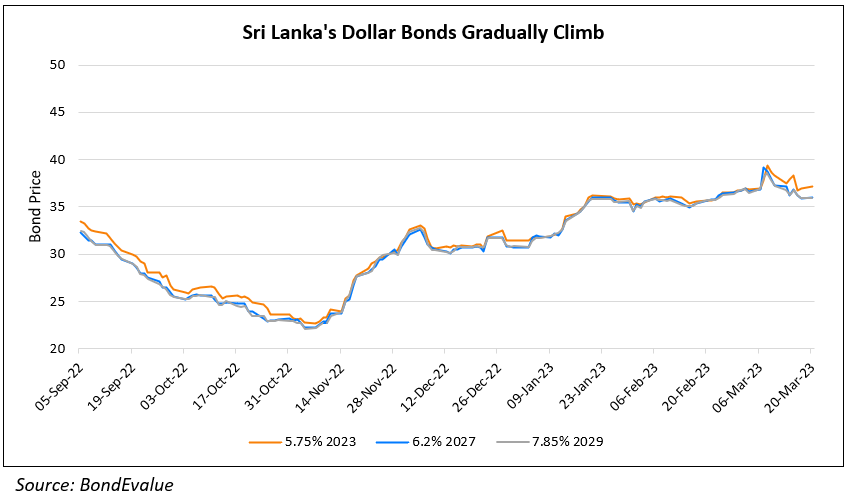 If the bailout comes through, the funds will play a pivotal role in ensuring debt sustainability and stability in the country's economy. Contributing to the optimism around the approval of the bailout are debt assurances from bilateral creditors such as India, China and the Paris Club nations. Esther Law, senior investment manager for emerging-markets debt at Amundi SA in London said, "The pathway appears to have been gradually cleared for the IMF board to sign off on the program…One would expect the bonds move up slightly in price the moment the IMF program is announced."
Sri Lanka's 6.2% 2027s have risen by 17% YTD to currently trade at 36 cents on the dollar.
For more details, click 
here