The US Federal Reserve hiked the policy fed funds range by 50bp as expected to 4.25-4.5% in the December meeting, with a unanimous vote. The decision to hike by 50bp follows four consecutive 75bp hikes. As compared to the September meeting projections, the Fed now expects the fed funds rate to be at 5.1% at end-2023 vs. 4.6% earlier. However, the GDP forecast was revised lower for 2023 at 0.5% vs 1.2% in the prior meeting. The unemployment rate for 2023 was projected to be at 4.6% vs. the prior forecast of 4.4%. The longer-run terminal rate was unchanged at 2.5%.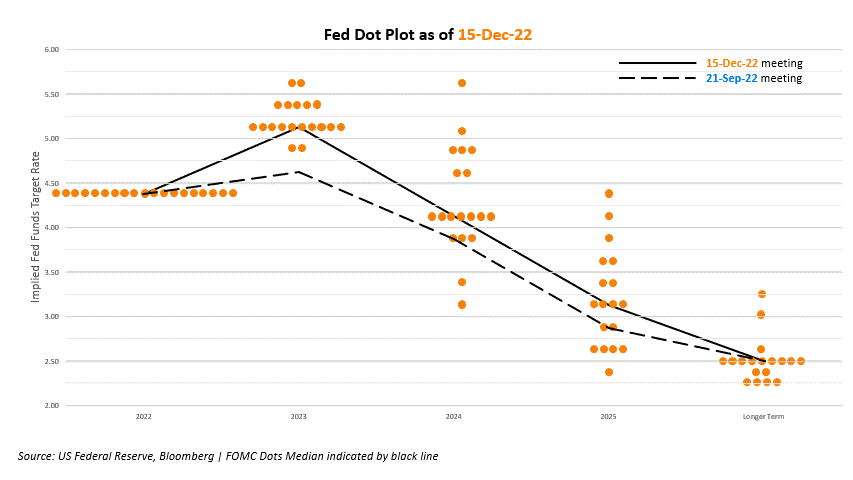 Similar to the prior meetings, Powell said that "restoring price stability will likely require maintaining a restrictive policy stance for some time" and that they would not consider rate cuts until they are confident about inflation moving down sustainably to 2%.
Fed Chairman Jerome Powell reiterated that they "still have some ways to go" regarding rate hikes and that they are still "not at a sufficiently restrictive policy stance yet". However when talking about the next meeting on February 1, he said that size of the rate hike would depend on incoming data. He did push back against rate cuts saying, "I wouldn't see us considering rate cuts until the committee is confident that inflation is moving down to 2% in a sustained way".