US Treasury yields were marginally lower on Friday and the peak fed funds rate was lower by 3bp to 4.87% for the May meeting. CME maximum probabilities continue to show no further rate hikes by the Fed this year and a 66% chance of a 25bp rate cut in July. On the economic data front, S&P US Manufacturing and Services PMI came at 49.3 and 53.8, higher than expectations of a 47 and 50.3 print. US Durable Goods Orders registered a 1% YoY drop, lower than expectations of a 0.2% rise. US IG and HY CDS spreads tightened 2bp and 9bp respectively. The S&P and Nasdaq ended higher on Friday, by 0.6% and 0.3% respectively.
European equity markets ended lower by ~1% following the drop in banking shares led by Deutsche Bank. European main CDS spreads widened 3.2bp and Crossover spreads were 8bp wider. Asia ex-Japan CDS spreads also widened, by 5.2bp and Asian equity markets have opened with a broad negative bias this morning.
---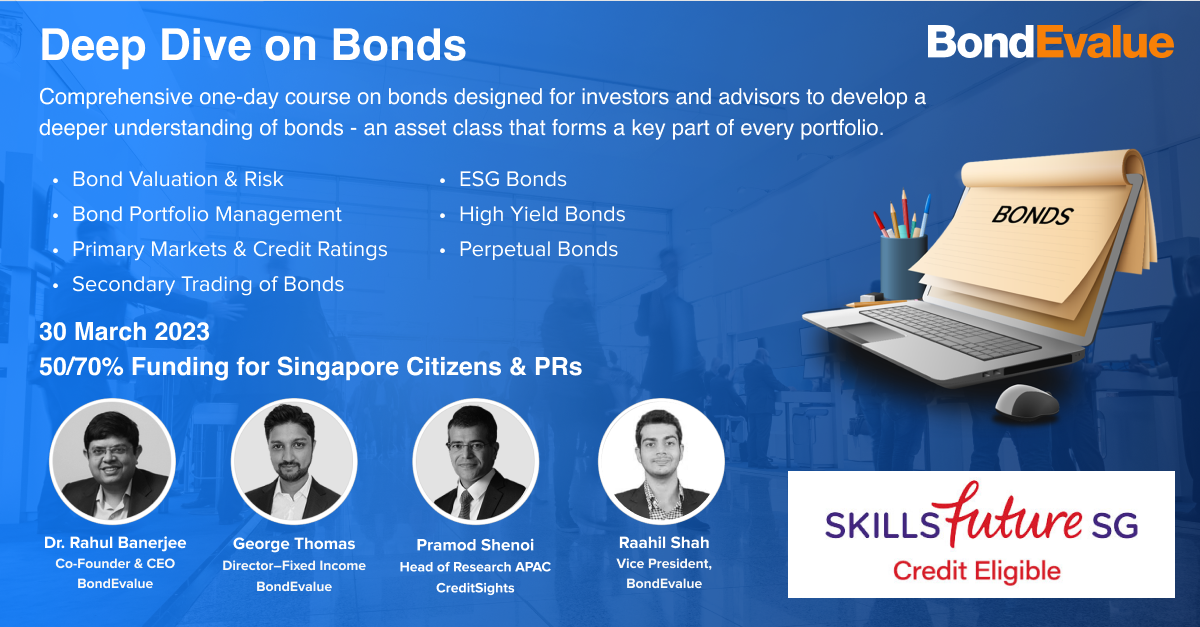 ---

New Bond Issues
KNOC $ 3Y/5Y at T+140/165bp area

National University of Singapore (NUS) raised S$340mn ($255mn) via a 10Y Green bond at a yield of 3.268%. The senior unsecured notes have expected ratings of Aaa. Proceeds from the issuer's third green bond will be used to fund green projects and infrastructure in the university. Sole lead UOB noted that the deal is longest-dated rated senior issuance in the SGD market since October 2021, with its head of group investment banking Edmund Leong noting that "despite the relatively volatile global market environment, NUS's ability to price a 10Y benchmark green bond underscores its strong credit quality as an Aaa issuer".
New Bonds Pipeline
Bank Mandiri hires for $ senior bond
Shinhan Bank hires for $ senior bond
REC hires for $ Long 5Y Green bond
Qatar plans for $ bond
Rating Changes
British Airways PLC Upgraded To 'BB+' On Air Traffic Recovery; Outlook Stable
Moody's downgrades Bolivia's ratings to Caa1 from B2 and places them on review for downgrade
Delta Air Lines Inc. Delta Air Lines Inc. Outlook Revised To Positive From Stable On Strong Demand
American Airlines Group Inc. Outlook Revised To Positive On Demand Strength; Certain Issue Ratings Raised
Term of the Day:

Credit Default Swap
A Credit Default Swap (CDS) is a financial contract between two counterparties that allows an investor to "swap" or offset the credit risk with another investor. CDS acts like an insurance policy wherein the buyer makes regular payments to the seller to protect itself from an issuer default. In the event of a default, the buyer receives a payout, typically the face value of the bond or loan, from the seller of the CDS as per the agreement. CDS spreads are a commonly used metric to track the market-priced creditworthiness of an issuer. A widening (increase) in CDS spreads indicates a deterioration in creditworthiness and vice-versa.
Talking Heads
On Bond Traders Going All-In on US Recession Bets, Defying the Fed's View
Kenneth Taubes, CIO at Amundi US
"Inflation is still high, but the bond market is saying we are heading into a major slowdown…steeper Treasury curve after the Fed quarter-point hike "is not a typical response" and it shows a market "looking at hikes as being another nail in the economy"
Amar Reganti, fixed-income strategist at Hartford Funds
"If the deflationary impulse that has come from the shock in the banking system is robust enough, there's a substantially higher chance of a recession this year. The curve is telling you that the Fed's hand is likely to be forced sometime this year."
John Madziyire, portfolio manager at Vanguard
"The impact of credit crunch is tighter lending conditions and a slowdown, but that is at least a quarter away"
Priya Misra, global head of rates strategy at TD Securities
"The market is pricing in quick cuts and thinks 200 basis points is enough to stabilize things. That just takes rates to neutral, and makes sense in a soft-landing scenario"
On Anil Agarwal Fighting to Clear Vedanta's Debt
Tom Albanese, chief executive of Vedanta Resources from 2014 to 2017
"Anil has always been a survivor. He rose literally from the street; English isn't his first language. He always felt he had something to prove."
Sunny Jiang, a fund manager at Haitong International
"One easy way to raise cash has failed. It looks like this time the company misjudged the government's attitude"
On Corporate Debt Becomes Market of Haves, Have-Nots
Brian Resnick, a restructuring partner at Davis Polk & Wardwell
"In the past few years, when rates were lower and financing was more available, companies had more opportunities to stave off a bankruptcy and do a liability management transaction… current state of the markets, we are still seeing some of that, but more companies are needing to do more comprehensive restructurings"
Top Gainers & Losers – 27-March
-23*