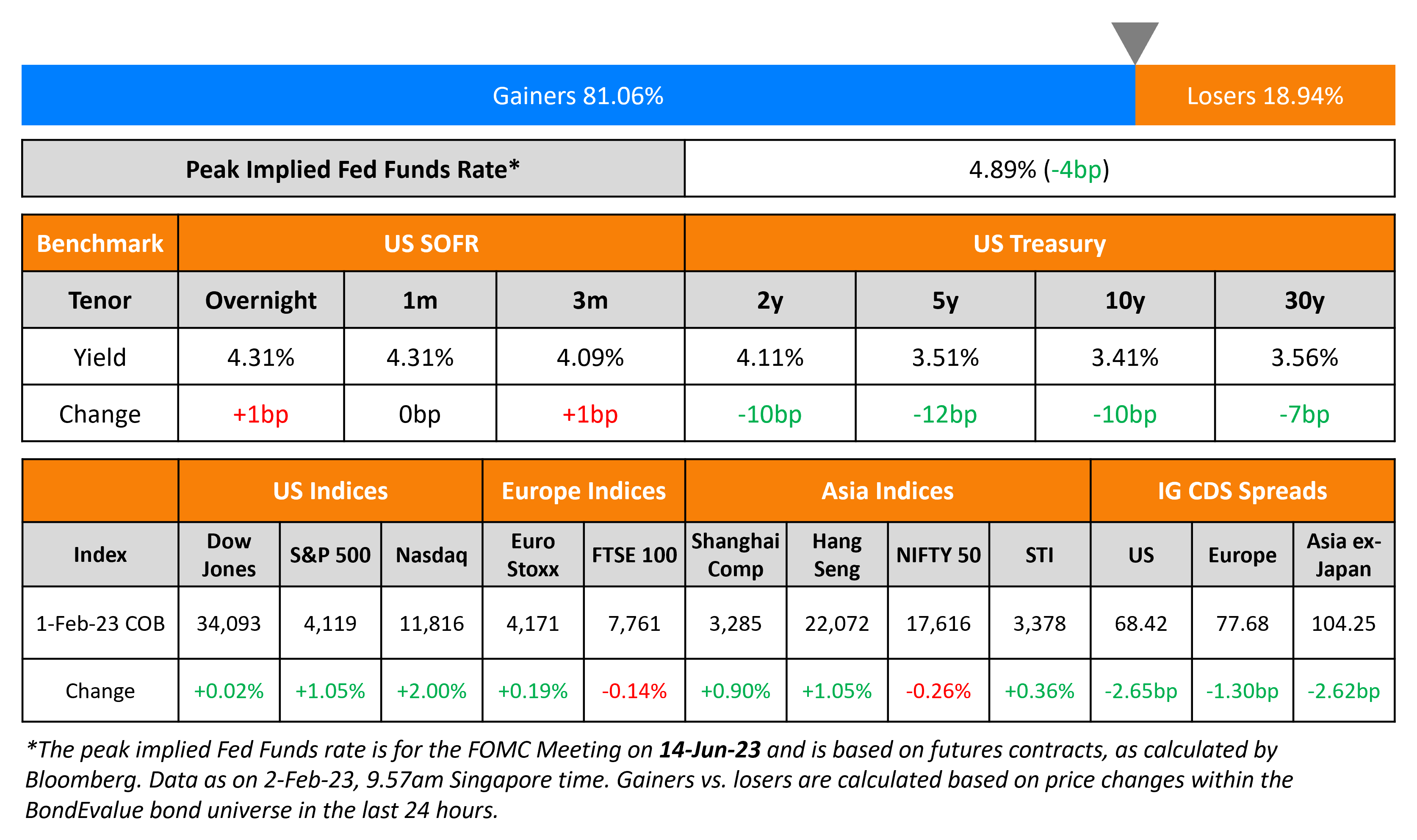 Bond markets saw a sharp rally with benchmark yields down over 10bp across the curve after the FOMC meeting, where the Fed hiked its policy fed funds target range by 25bp to 4.5-4.75%. The peak Fed funds rate was down 4bp at 4.92% for the June 2023 meeting. At the meeting, Fed chair Powell's comments were seen to be a mix of dovish and hawkish perspectives (scroll down to Talking Heads for analyst comments). Powell said that the "disinflation process has started" and that it is in "early stages". He also added that more rate hikes may be necessary and that rates would likely end up higher than investors expected. He said that Fed members foresee a "couple" more rate increases from current levels whilst also noting that the "extent of future increases" would depend on several factors. Markets however interpreted his comments as being relatively dovish, going by the current probabilities of the future Fed Funds rate. As seen in the chart below. markets are currently pricing in a 25bp hike in the March meeting, which would take the Fed rate to 475-500bp. Thereafter, markets are expecting a status quo in terms of the Fed rate till the November meeting, where they expect a 25bp cut (36.2% probability) to 450-475bp. At the final meeting of 2023, markets are pricing in a 34.1% probability of another 25bp cut to end the year at 425-450bp.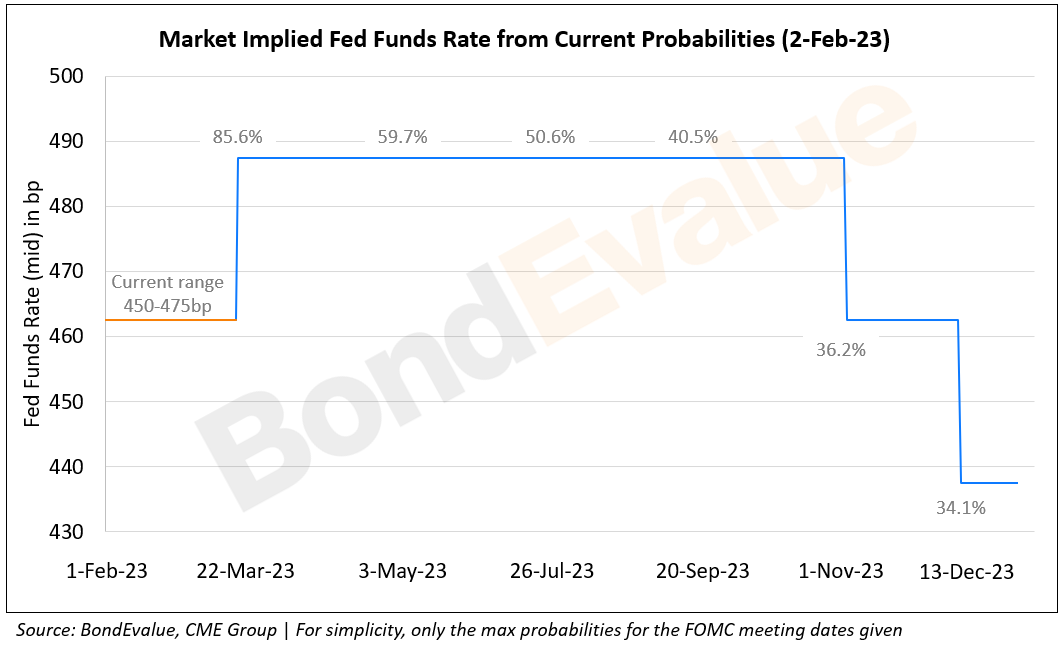 On the economic data front, ISM Manufacturing for January came at 47.4, lower than the surveyed 48 print, a second straight month of contraction. This was its lowest since May 2020 where the reading was at 43.5. Within its components, New Orders dropped by 2.6 points to remain in contraction at 42.5. However, the inflationary prices paid component registered a 5.1 point increase to 44.5 – whilst still in contraction, it is happening at a slower pace given an increase from December's 39.4 reading. Given the broad risk-on rally, US IG CDS spreads tightened by 2.7bp while HY spreads were 14.1bp tighter. Equity indices were also higher with the S&P and Nasdaq were up 1.5% and 1.7% respectively on Wednesday.
European equity markets ended higher too. The European main and crossover CDS spreads tightened by 1.3bp and 6.7bp respectively. Asian equity markets have opened with an upward bias today. Asia ex-Japan CDS spreads were 2.6bp tighter.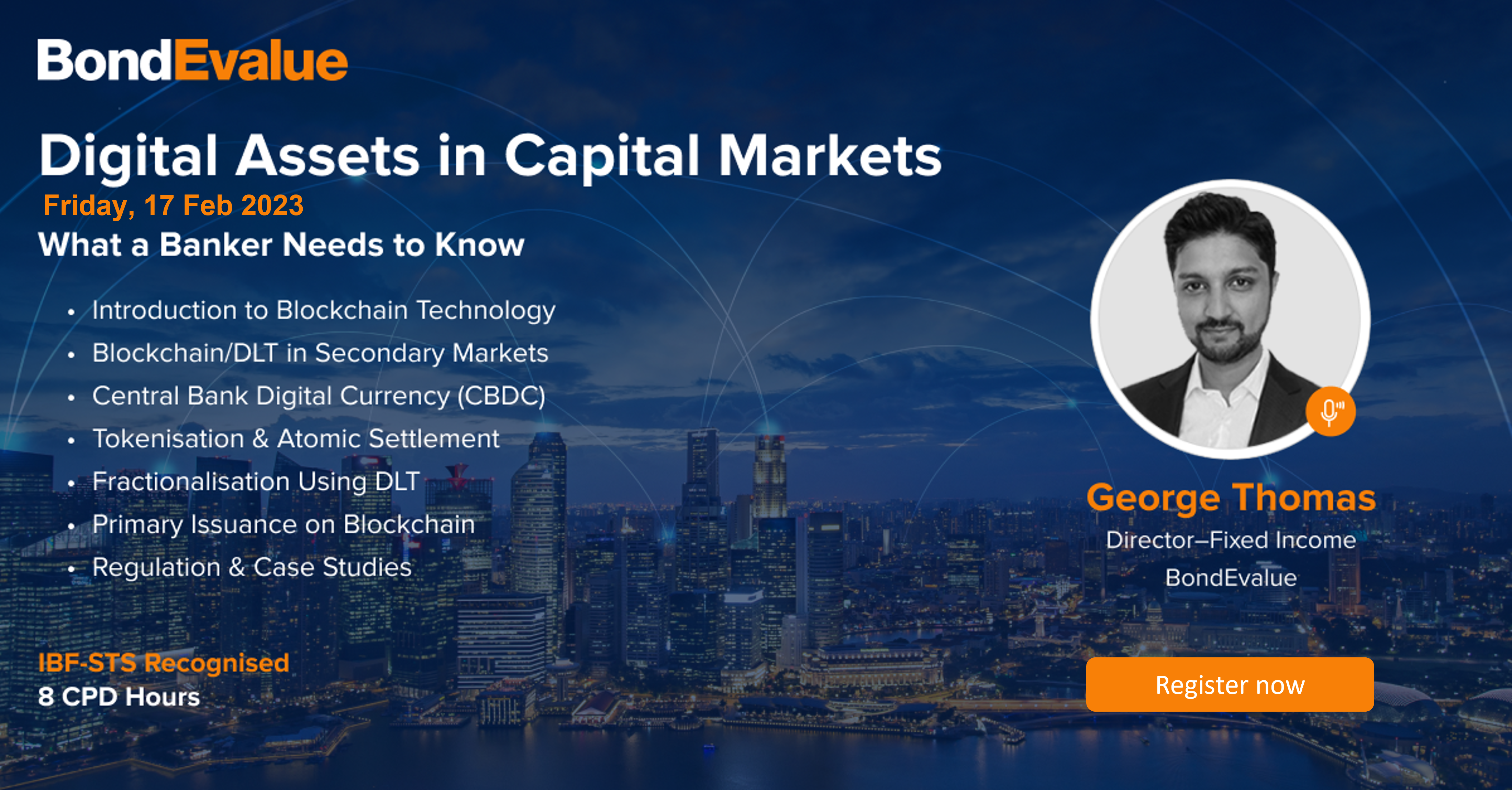 New Bond Issues

New Bonds Pipeline
Khazanah Nasional Bhd hires for $ bond
Rating Changes
Term of the Day
Participatory Notes

(P-Notes)
Participatory Notes, a.k.a. P-Notes are offshore derivative instruments that derive their value based on the shares of Indian companies. P-Notes are lightly regulated and investors that have not directly registered with the regulator SEBI can anonymously invest or sell them. Thus it allows hedge funds and traders offshore to take positions in a company. P-notes are not traded on an exchange. International investors do not have go through a due diligence when they open an account with a registered foreign institutional investor.
As per Reuters, since only a few billion dollars of Adani bonds are available in the market with difficulties in short-selling them, bankers note that P-Notes could be a more profitable way out. They said that billions worth of P-Notes are traded every year, making it possible to place large bets.
Talking Heads
On Powell's Comments after Fed's 25bp Rate Hike
BlackRock's Jeffrey Rosenberg
"There's a real disconnect between what he said, what the statement said, maybe what he wanted to say, and what the markets heard"
Wrightson ICAP LLC chief economist Lou Crandall
"He wasn't objectively dovish but he wasn't overly combative in pushing that point and that was enough for the market"
Neil Dutta, head of US economic research at Renaissance Macro Research
"Powell has said that financial conditions have tightened considerably despite the fact that they have eased considerably"
On Hindenburg bet against Adani puzzling rival US short sellers
Citron Research founder Andrew Left
"I wanted to short it myself, but I was not able to find a way to do it with my prime broker"
Amit Tandon, MD of Institutional Investor Advisory Services
"Once these things (short-seller attacks) begin there are others who could be looking"
On expecting one more Fed rate hike – DoubleLine Capital Jeffrey Gundlach
"I think one more. I think it's tough to make the statement 'ongoing increases' with an 's' at the end of the word 'increase' and do zero unless you had very substantial change in economic conditions… He's looking at the TIPS market, which had a huge increase in yields last year. That was a major headwind for risk assets in the stock market. They've stopped going up and I have a feeling that real yields are going to not go up in the first part of this year"
On Erdogan Pledging Rate Cuts in Bid for Pre-Election Economic Boost
"There is a direct correlation between interest rates and inflation". Pledged the nation will keep slashing its benchmark interest rates to shore up the economy
Top Gainers & Losers – 02-February
-23*