US short-end Treasury yields were higher by 11-12bp across and the 10Y yield was up 8bp with the peak Fed funds rate up 5bp to 5.40% for the July 2023 meeting. This occurred after US Core PCE accelerated in January, coming at 4.7% vs. forecasts of 4.3%. The Headline PCE number also came higher at 5.4% vs. forecasts of 4.9%. While a 25bp hike is expected in the next FOMC meeting, markets are still pricing in a 27% chance of a 50bp hike in March. Broadly, markets are pricing in 25bp of hikes at each of the next three Fed meetings in March, May and June, based on the CME's maximum probability calculations. US IG and HY CDS spreads widened by 2.7bp and 12.8bp respectively. The S&P and Nasdaq ended the day lower, down by 1.1% and 1.7% on Friday.
European equity markets ended lower too. European main CDS spread widened by 1.7bp and the crossover CDS spread widened 4.4bp. Asian equity markets have opened lower, following the broad global weakness in equities. Asia ex-Japan CDS spreads widened by 3.1bp.
---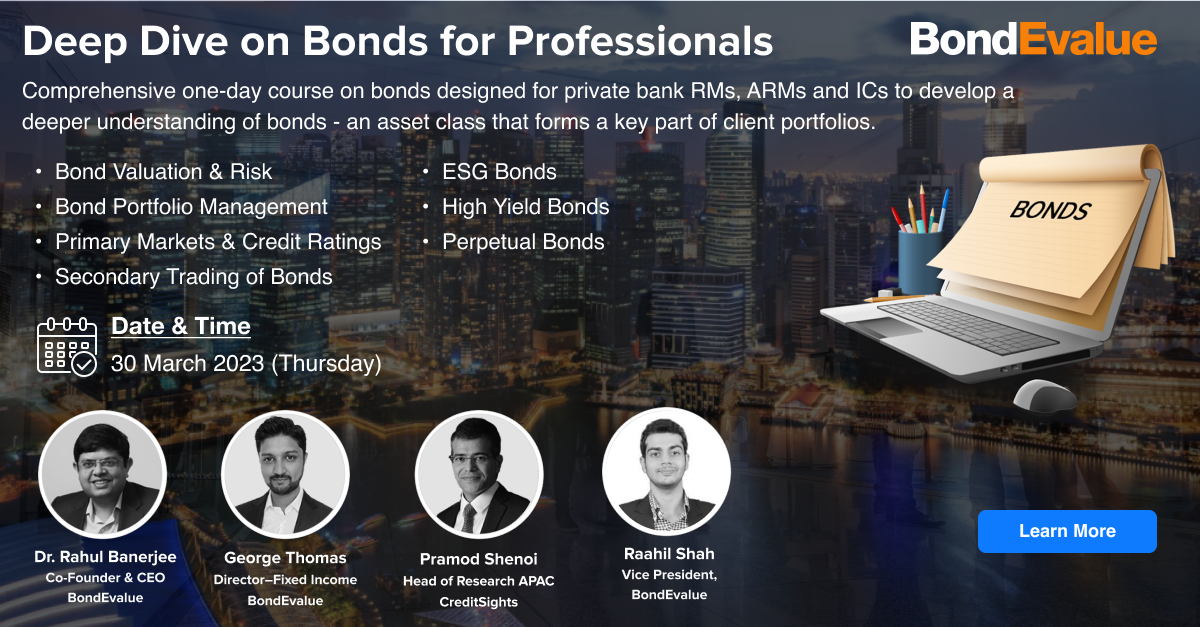 ---
New Bond Issues

New Bonds Pipeline
Morocco hires for $ bond
Qatar plans for $ bond
REC hires for $ Long 5Y Green bond
Rating Changes
Moody's downgrades Lumen's CFR to B2; outlook changed to negative
Moody's downgrades Hysan to Baa1; outlook stable
Term of the Day
Personal Consumption Expenditures
Personal Consumption Expenditures (PCE) is an inflation metric measuring consumer spending on goods and services, released by the US Department of Commerce. The Fed's preferred measure of inflation is the Core PCE – this refers to the Headline PCE after stripping out two volatile components, namely, food and energy.
The US also publishes another inflation metric, the CPI (Consumer Price Inflation), another key inflation indicator. CPI and PCE differ on four fronts: formula, weight, scope and other factors. As per the BLS, "CPI sources data from consumers, while PCE sources from businesses. The scope effect is a result of the different types of expenditures CPI and PCE track… CPI only tracks out-of-pocket consumer medical expenditures, but PCE also tracks expenditures made for consumers, thus including employer contributions. The implications of these differences are considerable."
Talking Heads
On Further Fed hikes expected after data dashes 'disinflation' hopes
Yelena Shulyatyeva, an economist at BNP Paribas
"It looks like the Fed will have to be more aggressive… They will probably overdo it, in our view, and that will eventually lead to a recession; the question is more like when, not whether, it will be a recession"
Gene Goldman, CIO at Cetera Investment Management
"f the Fed had this data at the last meeting, they probably would've raised by 50bp and the tone from the press conference would've been a lot different"
On BlackRock Saying Bond Yields Offer Chance to 'Fix' the 40 in 60/40
"Now investors are looking at this market — the public fixed-income market — and realizing that they can quote-unquote fix their 40 by de-risking it to varying degrees. So, you don't have to be the majority in high yield to get a certain yield target. You can allocate to the front end of the Treasury curve and get yields that you were seeing at some point in the high-yield market."
On Bets on the Year of the Bond Still on Even as Losses Return
George Goncalves, head of US macro strategy at MUFG Securities
"This has been a tough month… A lot is sort of priced in at this time, but at the same time if we don't see a move lower in March, April, May" inflation readings "then we have a bigger problem on our hands for the market."
Subadra Rajappa, head of US rates strategy at SocGen
"It seems like the pendulum has swung the other way in the bond market – with us starting to price in a very aggressive path of rate hikes" 
Top Gainers & Losers – 27-February
-23*